Lightroom CC Gets Integrated Interactive Tutorials and Defringe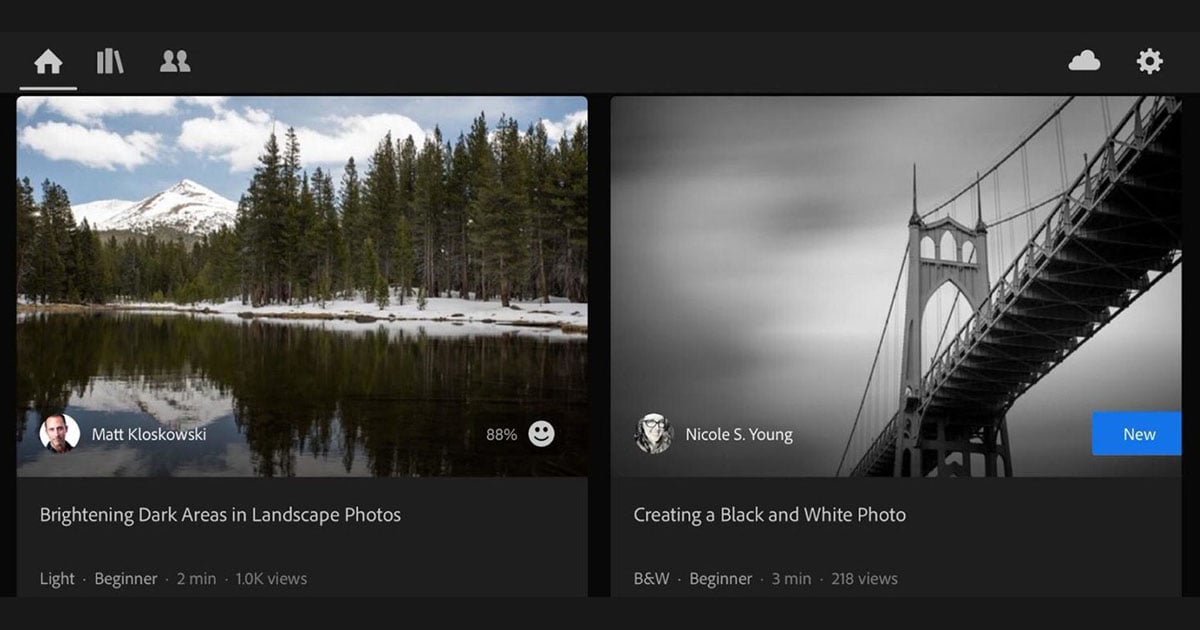 Adobe announced The May 2019 release of Lightroom CC and two of the most notable additions to the app are built-in interactive tutorials and a new Defringe tool.
Tutorials
Lightroom CC for iOS and Android (and soon the desktop app on Mac and Windows) features new interactive tutorials that provide instructions from inside the app. And the photos used in the tutorial are available for you to edit as you learn hands-on techniques step by step.
In other words, you can make the same changes and use the same tools as the instructors while you complete the tutorial.
"We have partnered with a number of great photography teachers and are working on content creation with many others," Adobe says. "Matt Kloskowski, Katrin Eismann, Kristina Sherk, and Nicole Young all contributed incredibly helpful tutorials and photos, and we regularly add more authors."
The Lightroom CC desktop app has also been significantly expanded with searchable help for each of the built-in tools and tutorials with content from both iOS and Android versions.
Defranger
Lightroom CC for Mac and Windows now has a new Optics section tool called Defringe that removes purple or green fringes caused by chromatic aberration from the lens.
"We recommend that you first activate the Remove chromatic aberration check box," Adobe says. "Next, if there are still chromatic aberrations visible in your photo, use the eyedropper to select an area of ​​your image that has color fringe to identify the tint of the fringe to be reduced throughout your photo. "
To start
To get started with these new features and changes, be sure to update your Lightroom CC app on the device you're using to the new version of May 2019.