Newspaper Ads: Are Tutorials Outpacing Navaratra Sales During Holiday Season?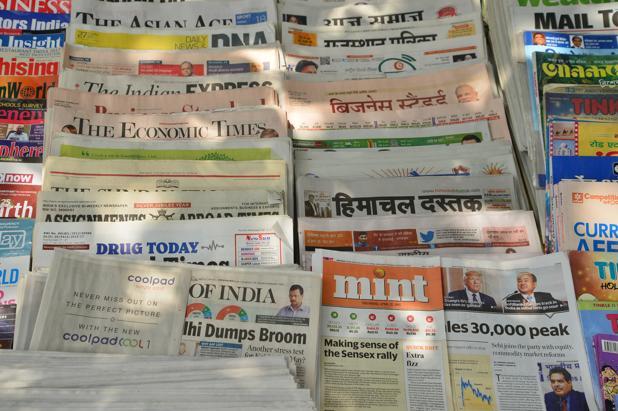 The front pages of the country's main newspapers, particularly in northern India, saw a marked shift in advertisements last week after a period of lull during the pandemic-induced lockdown. Before the start of the festival Navaratras, Amazon, Flipkart and other e-commerce companies posted festive sales of their product line. Fairly quickly, as the results of the National Eligibility-cum-Entrance Test (NEET) for medical undergraduate applicants were announced, without interruption, these spaces were occupied by various tutorials, training agencies, such as Aakash, Allen, etc. , the majority of which are based in the training center in Kota, Rajasthan, but have study centers in different cities across the states.
One can only imagine the kind of money that was pumped by these educational centers / businesses on such multi-page advertisements in national and local dailies that they even eclipsed foreign e-commerce giants, such than Amazon and others in times of business. slump.
It just goes to show that the education and training of medical and engineering students for competitive exams has become one of India's fastest growing and most lucrative businesses in recent decades. Thousands of crore rupees are spent by parents on their children for these preparatory training courses.
In an interesting report carried out by a nationwide daily a few days ago, education tech companies have cornered almost all of the $ 100 million (Rs 733 crore) tranche funds after COVID-19. According to the report, in India, of the eight rounds of funding of $ 100 million and more in start-ups from April to September, five involved tech education companies, such as Byju's, Vedantu, Unacademy and Eruditus. According to data from Venture Intelligence, a third of the $ 1.5 billion (Rs 9,250 crore) raised during these eight rounds of investment was raised by Byju.
Byju prices raised 500 million dollars (3,700 crore rupees) in two rounds in June and September from investors including Tiger Global, General Atlantic, Silver Lake, Dst Global. Unacademy has raised $ 153 million (Rs 1,000 crore) from SoftBank, IIFL, VC, Sequoia Capital, General Atlantic, Nexus Venture Partners and many more. Likewise, Eruditus raised $ 113 million in August from Naspers, Chan Zuckerberg Initiative, Sequoia Capital. Vadantu has raised $ 100 million from Midyar Network, Tiger Global, Coatue Management and other investors.
EQUITABLE EDUCATION OR APPROPRIATE BENEFITS?
Why is such foreign direct investment (FDI) flowing into the education sector in the country? Many supporters of the Indian government argue that there is a huge supply gap to meet the growing demands of the nearly 250 million school children. This is an argument put forward to mask the real intention of such huge investments in the Indian education sector, the driving force of which is to appropriate huge surpluses of money to maximize the profits of Indian consumers.
Ursula Hews, in an article by Socialist register (page 65, 2019), states that one of the main changes in the portfolios of some of the large transnational corporations over a three-decade period globally is shifting from finance to utilities and utilities; education being one of the first. Cities, which are responsible for providing some essential services, have been forced or prevented from giving way to public services run by large transnational corporations (TNCs). Most of the appropriation or generation of the capitalist surplus takes place in this form, and the cities become its facilitators.
What we are therefore experiencing is the commodification of basic services, such as education, health, information technology, etc. A massive appropriation of surplus value is generated in this exercise. And as this process accelerated, there was in fact a slowdown in the generation of new production and jobs. So, in other words, the largest TNCs maintained their profits not through production but through cannibalization of pre-existing production capacities.
According to Hews, of the 100 largest TNCs in 2006, up to 20% were in services, up from 7% previously (1997). In the UK in 2008, public services outsourced accounted for almost 6% of GDP, an increase of 126% for the same period.
The post-neo-liberal era has changed the character of capitalism where profit maximization takes place not because of production but because of other predatory aspects of capital, which are financial, such as the consolidation of housing credit. , the commodification of services, etc.
As Nik Theodore, Jamie Peck and Neil Brenner highlight, neoliberalism is marked by "the deregulation of state control over industry, attacks on organized labor, reduction of corporate taxes, the privatization of public services and assets, the dismantling of government programs. social assistance, improvement of international capital mobility and intensification of inter-locality competition. This phase of development is also quite evident in Indian cities, which experience greater inequity.
Interestingly, a large chunk of this investment in these education giants is used for marketing or "inorganic expansion". In recent times, cannibalization has intensified by acquiring other platforms offering online education. For example, Byju acquired WhiteHatJr for $ 300 million.
This comes at a time when the government is abdicating its responsibility to provide education and also provide platforms for preparatory educational forums. These platforms are big money making machines where education, instead of being seen as a right, is treated as a commodity.
Now ask yourself that among the different forms of public services that are commoditized in cities like water, sanitation, electricity, education is one of the main ones to generate surpluses for these companies. .
THE ALTERNATIVE
We have seen how marginalized groups and others are completely excluded from these new "education" ventures and the hubbub created around competition is nothing but a farce. But, we have also seen how the "Super 30 model" in Bihar has worked for students from the poorest strata of society. But it's also a piecemeal approach to tackle the problem.
The government should therefore facilitate free coaching centers for all, especially for students from marginalized communities. The communities themselves, including the student community and their representatives, will need to create such platforms to guide students in this direction. I remember being part of the pre-admission test training centers offered free to everyone at my university in Himachal Pradesh to ensure that a level playing field is created. It has been heard that the Federation of Indian Students or SFI has such centers for entrance tests at Jawaharlal Nehru University in Delhi and other universities.
A roadmap to reach a large part of schoolchildren must also be mapped out by the student movement, beyond the constant demand for a proactive role of the State to answer this question.
The writer is the former deputy mayor of Shimla, Himachal Pradesh. Opinions are personal.